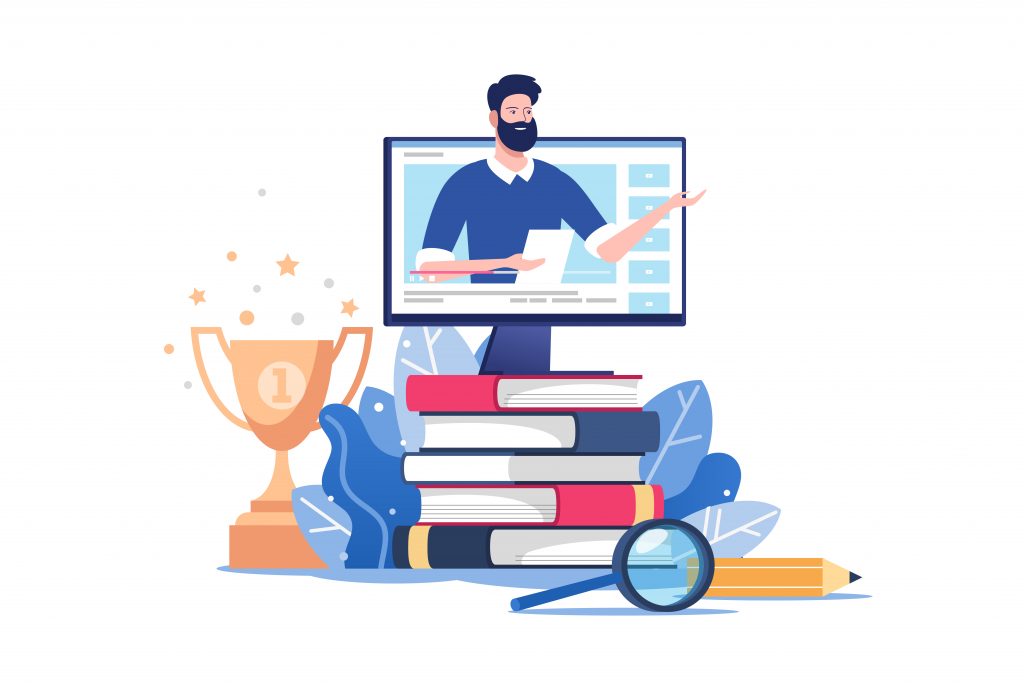 VILT – Virtual Instructor Led Training, as the name suggests, is virtual training led by an instructor. Just as in a classroom environment the trainer will follow a session plan and can use a combination of presentations, learning labs, activities, and discussions. Obvious differences between VILT and classroom training are that learners will be offsite, and the training will be delivered with the use of technology.
Virtual training tool features enable trainers to engage with learners with the use of video and audio, they may be able to a view a learner's screen to provide step-by-step instruction or do a demonstration. Other virtual platform tools, such as file and screen sharing, rooms, chat, polls and whiteboards can create highly interactive and engaging training sessions.
VILT can be used for 30-90-minute cross-skill, up-skill sales, service, compliance training, and more. It can also be used to deliver induction training of any duration; this type of virtual training does require a lot more planning and training design to meet learning objectives, encourage engagement and participation, and ensure business goals are met.
Virtual training skills, virtual training planning and design, and the use of a virtual platform are critical factors in effective Virtual Instructor Led Training.