How we work
We like to ask questions, we don't assume anything.
It's important for us to understand your business and learn about the current state of training, and define training goals.
 We will consult with you to identify the pain points in the business and develop the best learning solution for you.
We will work in partnership with you, give advice, and offer effective solutions. 
What we do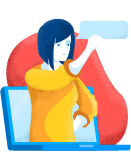 Redesign existing training programs to maximize its effectiveness.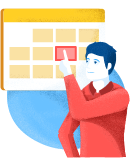 Design online and traditional classroom training programs.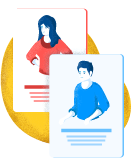 Develop training  content -online and hard copy.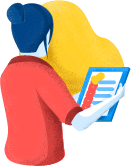 Train the trainer up-skill.
Who we work with
Training and development is a must have in all types of businesses, in all industries.
Some of our clients have a Learning and Development team and we work with the training leads to develop and or facilitate training. 
Other clients, typically small to medium size businesses don't have a training team or learning management system. We work with the leaders in the business and provide solutions that are easy to use and manage.
We work with: 
Small to medium size businesses including and not limited to accountants, hairdressers, beauty salons, medical staff, hotels and resorts

Organizations, including charities

Government and Education
With over 30 years experience in sales, customer experience, systems, advertising, leadership, the team at Learning Elements have been responsible for the design, creation, and or delivery of development programs for:
Google, Telstra, Optus, Sensis, AMP, IAG, Toyota, Kitomba, Coles, Don Smallgoods, TRO, News, Fairfax, Android, NSW Government, Kitomba, Simply Energy,  and small business owners
Reena from Learning Elements helped me understand my customer needs better, and also how to communicate effectively without being pushy.
She understood my business needs and tailored the advice she provided.
  Let's work together!
Send us and email or give us a call and we can start talking about your training goals

. 
Eamil us at: info (a) learningelements.com.au